Tawaran Emilie French Restaurant untuk hari kasih sayang 2015.
12 Feb 2015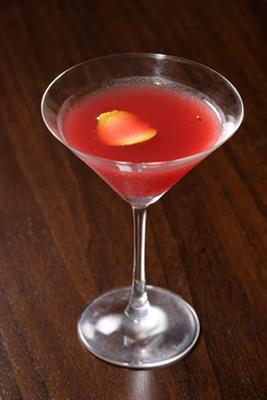 Salah satu keistimewaan hari Valentine pada 2015 adalah karena jatuh di hari Sabtu.
Kemungkinan besar, Anda dan pasangan tidak sibuk seharian sehingga bisa pergi bersantap
malam dengan santai. Mencari suasana romantis, restoran Prancis adalah sebuah pilihan
mudah. Berikut ini menu tawaran Emilie French Restaurant di kawasan Senopati:
Amuse BoucheLes Huitres
Lightly Poached Japanese Oysters with Crayfish & Squid in Shellfish Saffron Veloute

Les Figues
Salad of Fresh Figs & Roasted Duck Breast
Le Foie Gras
Foie Gras Royal with Mushrooms & Sea Urchin
Le Boeuf
Glazed Short Rib with Root Vegetables
Les Fruits
Compressed Tropical Fruits & Sorbet
Le Mignardises
Set menu istimewa ini bisa Anda nikmati dengan harga Rp 1,200,000++ per orang.
Foto: Dok. Dewi
Emilie French Restaurant
Jl. Senopati 39, Kebayoran, Jakarta Selatan
+62 21 521 3621, 521 3626
Author
DEWI INDONESIA
---